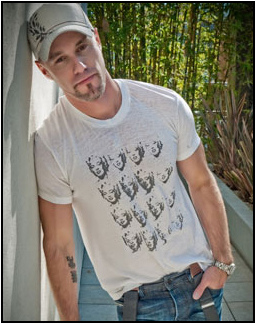 TOM WHITMAN one of OUT Magazine's "100 People of the Year 2008," is the premiere Los Angeles event producer in the LGBT space, having produced more than 2000 events over the last 13 years. His promotions range from weekly events at some of West Hollywood's hottest spots to some of the largest annual gay events in the country. His uber successful weekly events include the huge Sunday nightclub event SIZE at Here lounge, which has been going strong for over 11 years. TWP also produces a variety of annual events including Wonderland - the largest LA Gay Pride event, ELEVATION Utah, and ELEVATION Mammoth –the annual Mammoth Gay Ski Week which is one of the largest ski weeks in the country.
Tom has been producing events in the gay community for more than 13 years and, prior to that, produced television and concerts for MTV, Nickelodeon and VH-1, working with artists such as Whitney Houston, Backstreet Boys, Britney Spears, *NSYNC, Mariah Carey and others. He has written and directed television segments with Elton John, Mariah Carey and more. Tom was also the writer/director on the animated 16mm short film "The Rape of Ganymede" and the award-winning 35mm short film "Sexy" which both premiered in Los Angeles at Outfest and have played in more than 50 countries on six continents.
In addition to Tom Whitman's events and marketing background, Tom has started a philanthropic side to TWP with his Gang of 100. The Gang of 100 is a group of committed members that utilize their social connections to make a difference through various fundraising events for a variety of Los Angeles based non-profits. The Gang has raised more than $600,000 in the past five years, benefitting organizations such as AIDS Walk LA, APLA, The Trevor Project and many others. Tom has served on the Board of Directors of AIDS Project Los Angeles for 7 years, including 2 years as Board Chair. He has produced events for APLA as well as other local non-profit organizations, including HRC, The Trevor Project, The LA Gay & Lesbian Center to name a few.
Tom Whitman's annual events currently include: 

• Wonderland - the largest LA Gay Pride event, at Universal Studios Theme Park. 

• ELEVATION MAMMOTH -the Mammoth Gay Ski Week which is the third largest gay ski week in North America and celebrates its 13th year in 2015. 

• ELEVATION UTAH – the Park City Gay Ski Week, entering its 5th year in 2015.
• ELEVATION TAHOE – the North Lake Tahoe Gay Ski Week, premiering in 2015.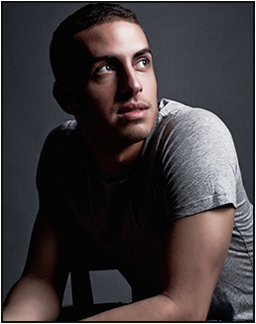 SAM ORTIZ Bringing just over 4 years of event management and production with him, Sam is one of the newest faces to TWP, FLIP, and Radarworks. In that time period, he has specialized in the organization of both intimate and large-scale parties both in the corporate and non-profit circles, as well as the nightlife and entertainment industries. From Los Angeles to New York and Las Vegas to Salt Lake City, Sam has helped orchestrate events at some of the largest venues, all over the country, and has always had a keen sense for creating perfectly spectacled events.
A graduate from the University of Southern California, Sam has a degree in Music Performance, and has always been comfortable on the stage and in the public eye. As an accomplished singer, dancer, and circus acrobat, he has worked with several event and entertainment organizations over the years including NBC Studios, Jim Henson Studios, AIDS Project Los Angeles, Cirque du Soleil, Mental Head Circus, MATINÉE Group, and Caesars Entertainment Corporation. He has also worked alongside artists like Nicki Minaj, Kelly Rowland, Neil Patrick Harris, and Britney Spears. Much of his inspiration for event creation and coordination has spawned from having worked with some of these truly magnificent groups.
Currently, Sam helps spearhead and manage all events through the TWP label that include weekly, monthly, and yearly functions centered primarily in West Hollywood and the Los Angeles area.
Click below to find Sam on social media:

• Facebook
• Twitter
• Instagram